LotusMC is a Minecraft server based in Asia. We serve hundreds of players daily, with the most exciting and modern gameplay in Asia! The server is running versions as old as 1.8.8 up to 1.18.2!
At this server shop, you can purchase donator ranks and Lotus coins to help support the server! Without the kind donations and our dearest players, LotusMC could not run as long as it had. We continue to provide only the best experience possible of modern Minecraft in Asia.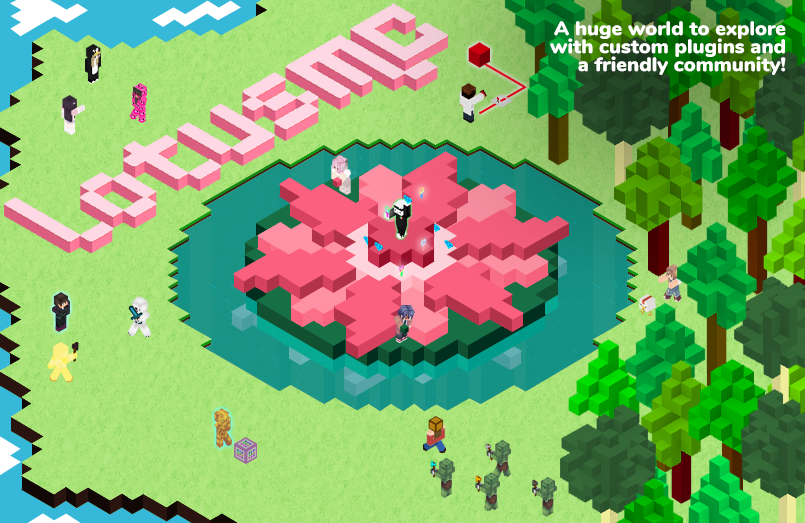 Please read the Terms of Service presented at checkout before finishing any orders.

LotusMC is NOT linked with Mojang in any way.

If you have any queries or problems, please contact an Admin via the Minecraft server or our Discord server, and we will respond as quickly as possible.

Thank you for visiting the LotusMC storefront and for your ongoing support!
We hope you will stay and become a part of our wonderful community.

Top Donator
Tsurara1231
Recent Purchases

Coalbreakz
3x 70 Lotus Coins

Coalbreakz
1x 280 Lotus Coins

Coalbreakz
1x Marquis to Duke

Kopikoo
2x 70 Lotus Coins,1x King - Monthly